"What to do when the smartness stops? This aspect is important when it comes to smart buildings", said Jurgo Preden, CEO of Thinnect. Future for buildings was the focus of the first GreenEST Summit. More than 200 energy efficiency experts, building managers, architects and 18 greentech solutions providers gathered together on October 30 in Tallinn Creative Hub to improve energy efficiency in buildings.
The aim of the GreenEST Summit was to bring together and enhance the dialogue between technology solution providers and buyers – building managers from the whole Baltic Sea Region and other EU countries.
A total of 15 experts with inspirational presentations and in panel discussions talked about topics like indoor climate, nearly zero energy buildings, energy performance contracting, smart technologies etc. Rene Tammist, Estonian Minister of Entrepreneurship and Information Technology, introduced with the current situation in Estonia, telling that Estonian buildings use about 10% more energy than elsewhere in Europe.
Mr Francesco Reda, D.Sc. (Tech), Senior Scientist, Eco Efficient Building Solution from VTT, was one of the keynote speakers and he was very pleased of the successful event saying following: "GreenEST bundled all the main player profiles acting in the Baltic countries in the building energy efficiency business. Enthusiastic and lively discussions have been animated by panels experts, outlining the importance of a heterogeneous local innovation ecosystem, consisting of committed politicians, visionary research organizations, innovative construction & technology-providers companies and, last-but not least, sustainable-oriented society, for creating the fertile soil where green building technologies can be developed. The local ecosystem is the key since, before scaling up solutions globally, the development phase of such new-born techs require a very well harmonized pool of actors to interact with the urban context playground. A message came out at the end of this inspiring day: We need to embrace the challenge of going beyond nearly Zero Energy Building. We should develop mature Green techs to break the physical boundary of single buildings, extending B2B (building to building) energy transactions to decentralized RES, located outside the urban area, in order to boost RES penetration in the urban energy infrastructure and, finally, create a positive energy community able to generate more energy than it consumes."
For more information: https://www.tehnopol.ee/eesti-hooned-tarbivad-rohkem-energiat-kui-euroopas-keskmiselt/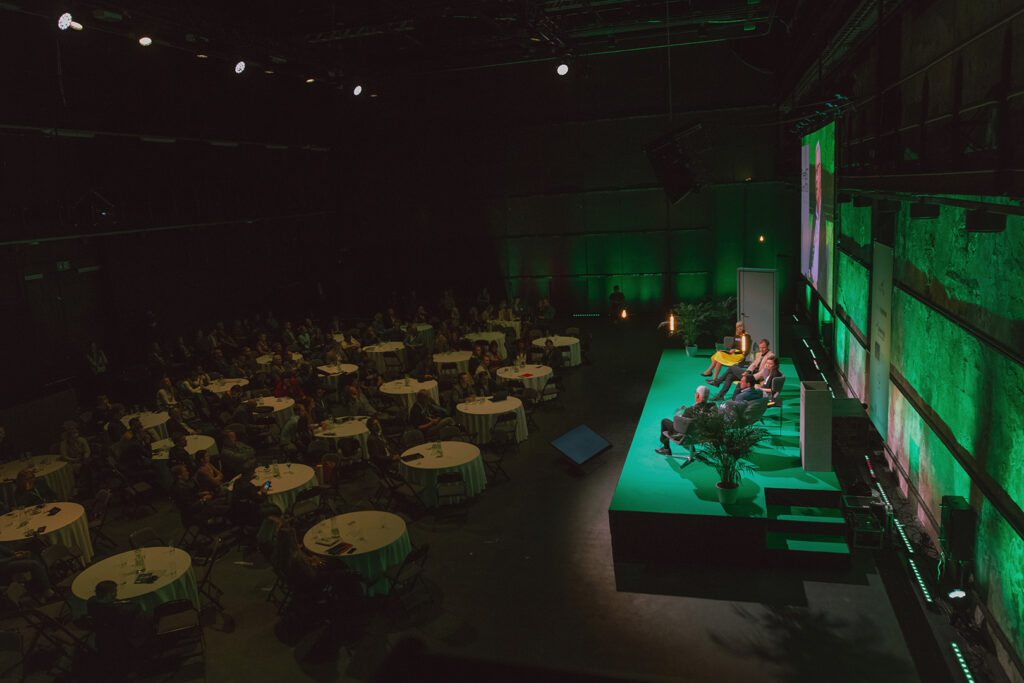 At the same time 18 technology solution companies from Estonia, Finland, Norway, Sweden, Poland and Latvia presented their engineering solutions with a detailed explanation and demonstration of the basic principles of their operation. The greentech company's solutions were very diverse, starting with water mixers with reduced warm water use, eco wall boards for thermal insulation, apps for the energy monitoring to solar panels and ending with a whole construction of passive building. "To show so many profitable solutions at one event gives building managers a lot of inspiration and new ideas on what can be done. At the same time, GreenEST Summit was a great opportunity for the solution provider to meet new customers," said Marit Ragnarsson, County board of Dalarna, Lead partner in EFFECT4buildings project.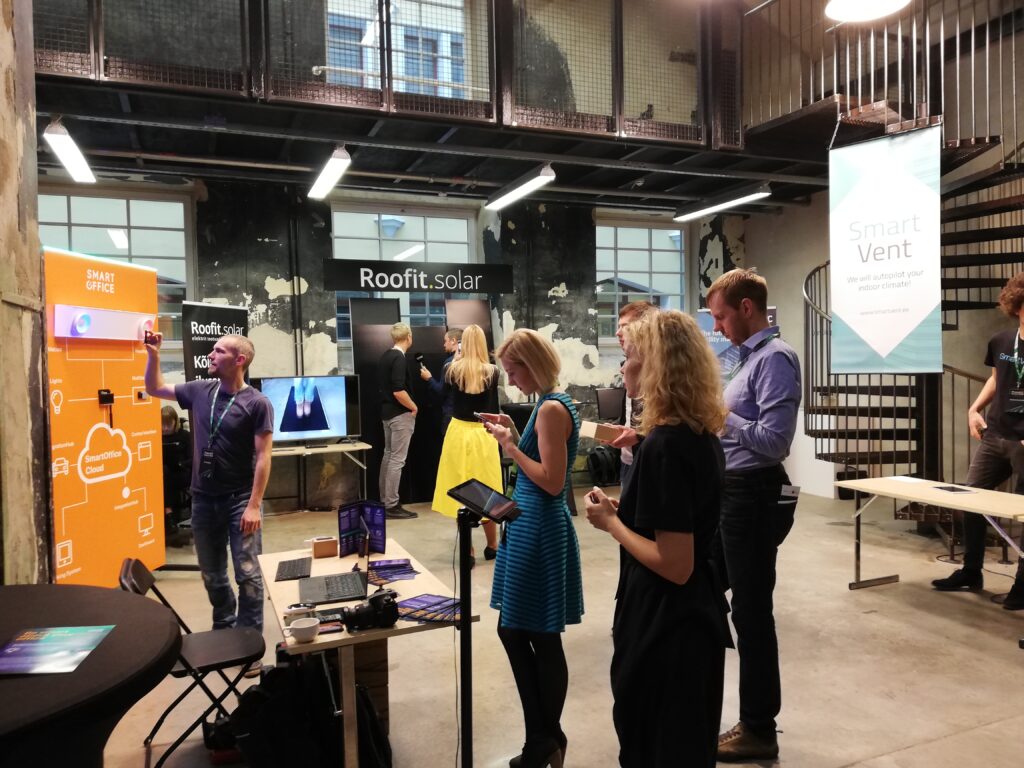 Mr Hannu Janhunen, Director Export Sales & OEM and representative of Itula company, says: "At the GreenEST event it was clearly seen that Estonia is taking a leap towards energy efficient and good indoor air quality buildings. A large number of local and international SME companies were introducing comprehensive energy efficient and intelligent innovations. It was a pleasure to observe, that also Itula's products interested widely the meeting guests. Furthermore, there were attending parties involved the preparation of EU legislation to get a fresh review of different technologies, which will offer possibilities for sustainable development."
Mr. Samuli Kakko, Technical Director of Taipalsaari municipality (Finland), was participating the event as in the role of building manager. He was also very satisfied the content, especially comprehensive panel discussions on the event. Samuli states following: "I consider GreenEST Summit as interesting event and useful when planning investments in the future. Especially EPC as an optional method seems to be interesting choise. I'll keep it definitely in my mind."
Look inside the GreenEST Summit and watch after movie: https://www.youtube.com/watch?v=ix2NZ4w4BN0
You can view the Summit pictures here: https://tinyurl.com/y99vcp32
"The GreenEST Summit 2018 in Tallinn was a remarkable event with 250 participants from more than 8 countries. We've received very enthusiastic feedback from participants regarding the Summit content, exhibition and demonstrations.We want to keep the momentum by announcing that the Call for Contributions for the 2019 GreenEST Summit in Tallinn is now open! Next year's theme is Mobility & Logistics. See you again in 29th of October 2019" said Ragmar Saksing, Greentech Sector Manager, Tallinn Science Park Tehnopol.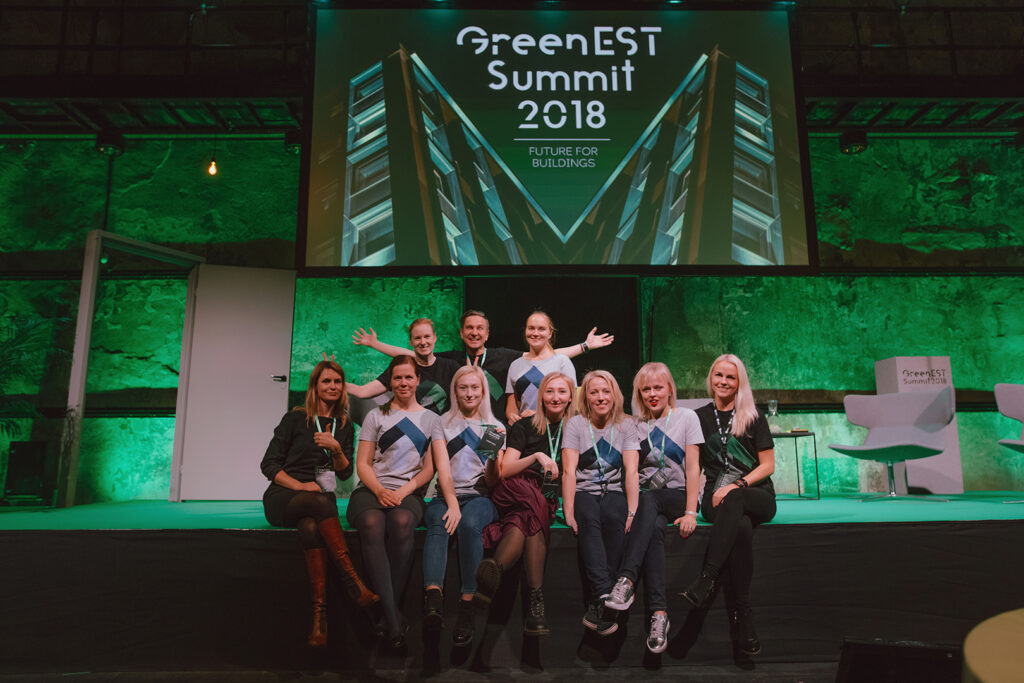 GreenEST Summit 2018: Future for Buildings was organized by Science Park Tehnopol in the framework of the project "Effective Financing Tools for implementing Energy Efficiency in Buildings" (EFFECT4buildings). EFFECT4buildings is implemented with the support from the Interreg Baltic Sea Region Program 2014-2020 (European Regional Development Fund) and Norwegian national funding. The aim of the project is to improve the capacity of public building managers in the Baltic Sea Region by providing a comprehensive decision-making support toolbox with a set of financial instruments to unlock the investments and lower the risks of implementing energy efficiency measures in buildings owned by public stakeholders. For more information: http://www.effect4buildings.se
Contact: Baiba Norberte, EFFECT4buildings Communication Manager, e-mail: baiba.norberte@vidzeme.lv